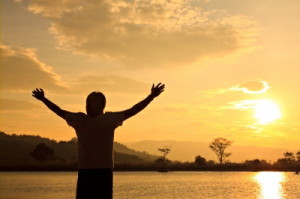 If you think you may have a drug addiction, the first step to take is to seek a proper diagnosis from a medical professional. It is important to be honest with the physician about your drug habit as their diagnosis will consider both behavioral and physical factors, such as whether or not you have control over your habit, are able to meet real life obligations, display tolerance towards the drug and/or show signs of withdrawal.
If it is determined that you do in fact have a drug addiction, the second step to take is to find a suitable Christian drug rehab treatment or one of many Christian alcohol rehab centers as soon as possible where you can let God's love heal your addiction. Drug addiction can become dangerous to you and your loved ones if allowed to flourish and should be dealt with by certified professionals. A proper Christian drug abuse treatment plan will see that patients are restored back to their original health and guided through a faith-based recovery process specifically tailored to their needs.
Christian inpatient drug addiction treatment centers are widely regarded as the most successful treatment options available to drug addicts. The term inpatient means the addict will live on-site in the treatment facility to be monitored by rehab staff. This begins with a total detoxification process, then moves into a spiritual treatment program that is comprised of behavioral counselling, recovery medications and other useful God-centered therapies, followed in some situations by a sober living program that eases the recovering addict back into the real world. The program finishes with a total reentry into the world with a number of resources and tools available to ensure continued sobriety.